Congratulations
Congratulations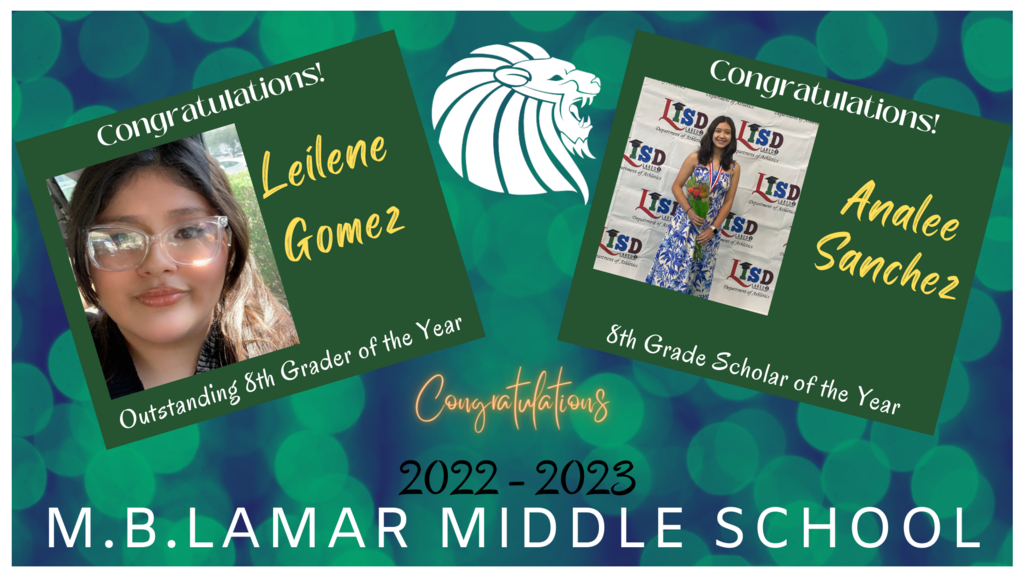 Chromebook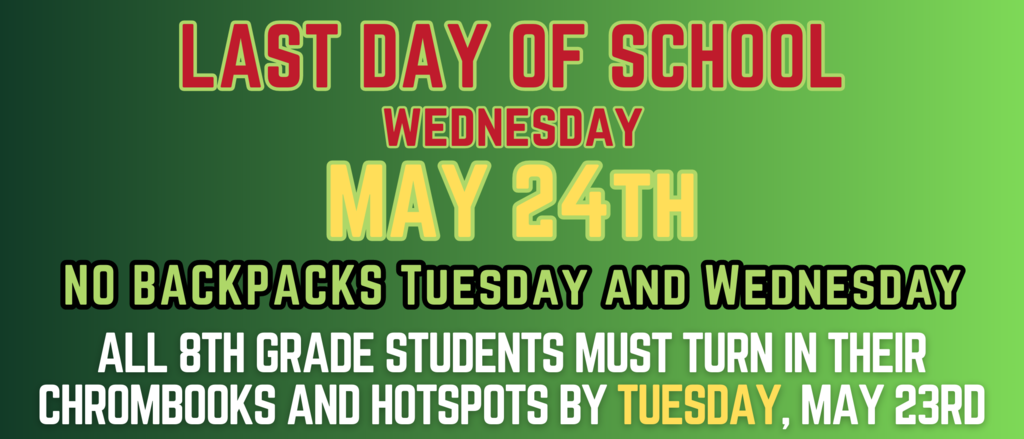 ATTENTION PARENTS!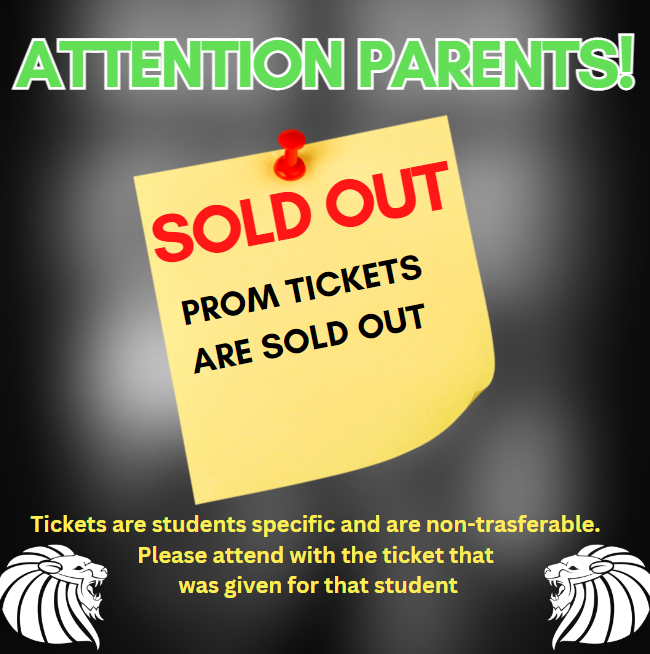 ATTENTION PARENTS! PROM TICKETS ARE SOLD OUT!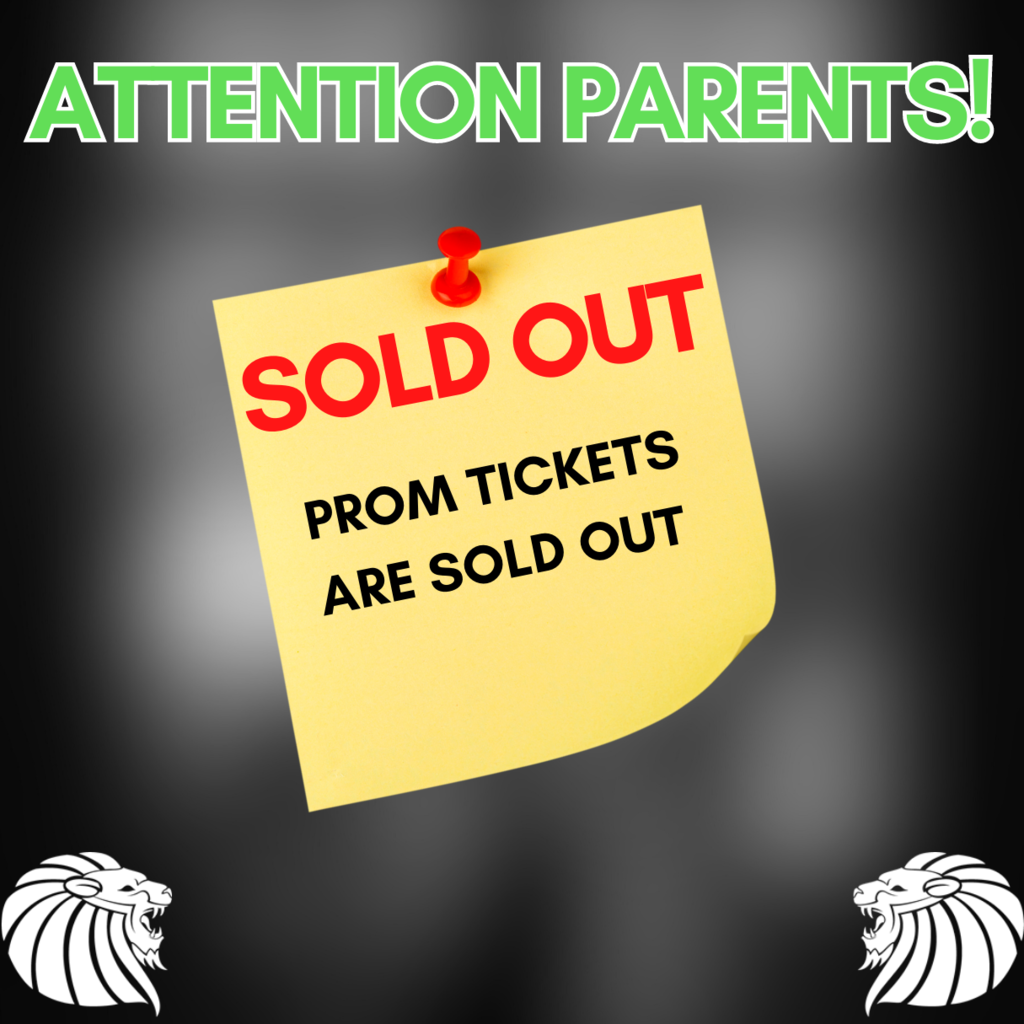 CELEBRATING OUR HEALING HEROS!!
Last Chance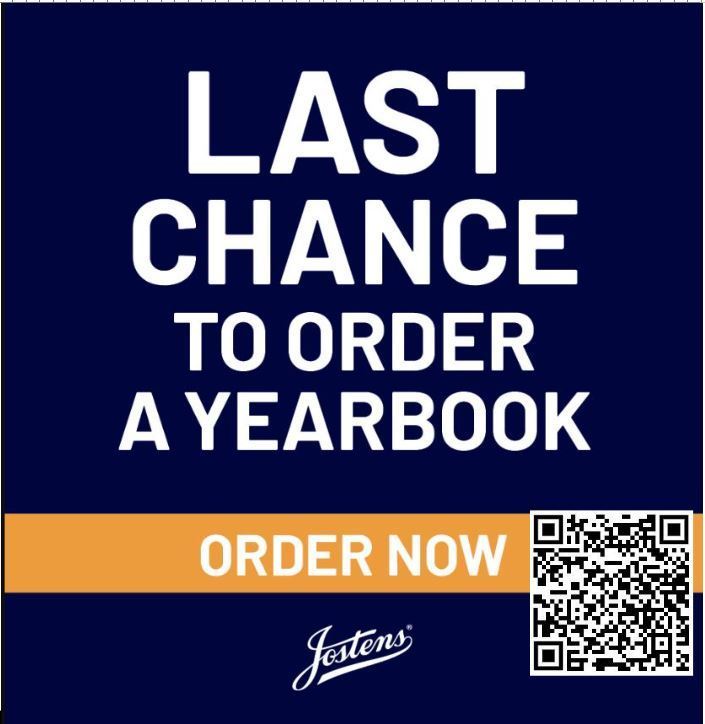 School Bell Winner
Congratulations to Lamar Middle School teacher, Stephanie Solis for being named the 2022-2023 LISD Secondary Teacher of the Year.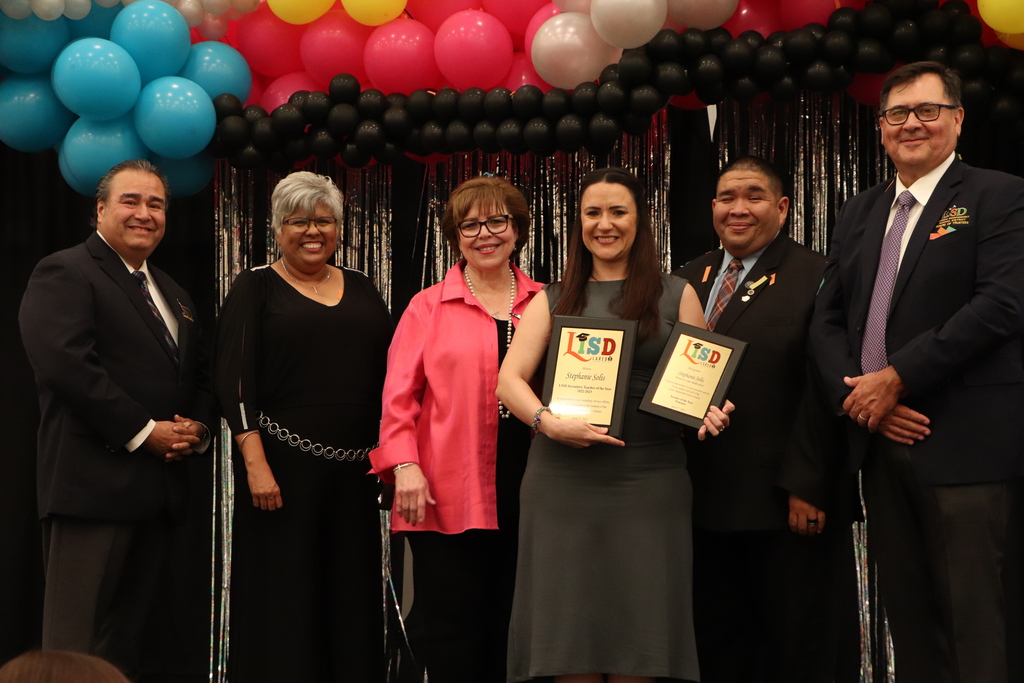 April Recognized Students
Congratulations to the Laredo Independent School District Teacher of the Year...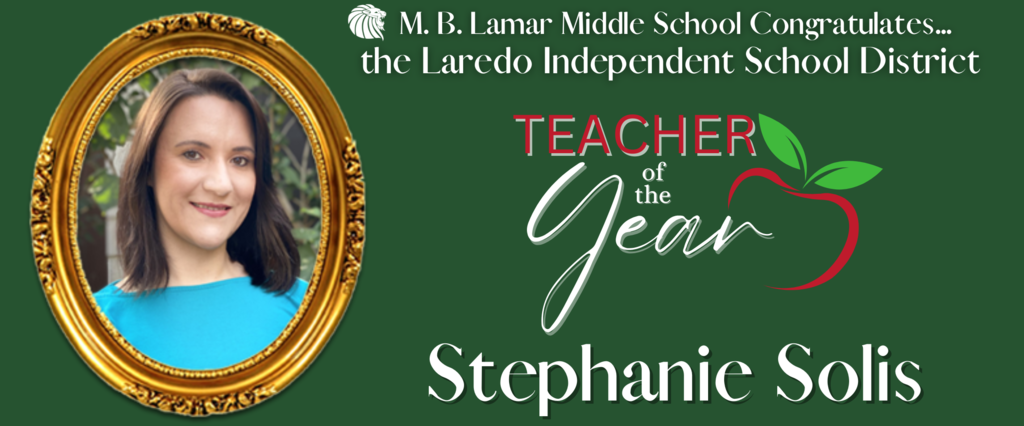 LISD student-athletes from Cigarroa, Martin and Nixon High Schools, and Cigarroa, Lamar, Memorial, and Christen Middle Schools will be honored with medals and certificates for their perfect attendance, A Honor Roll, and positive attitude. The Triple "A" award is designed to assist LISD student-athletes in developing strong academic skills, positive behaviors as role models, and the ability to demonstrate a positive attitude.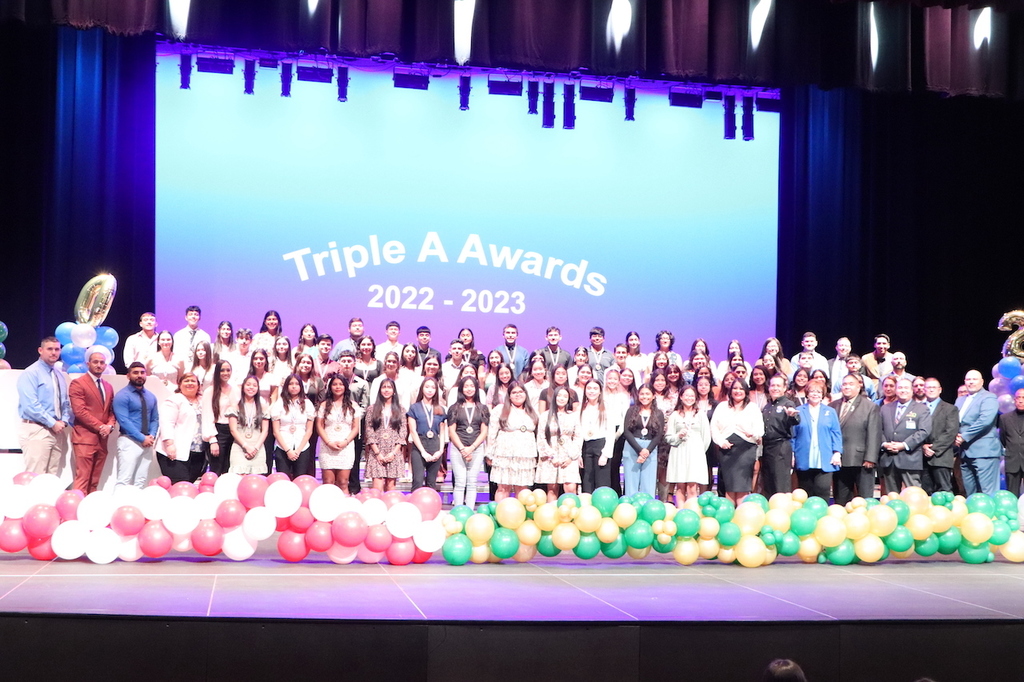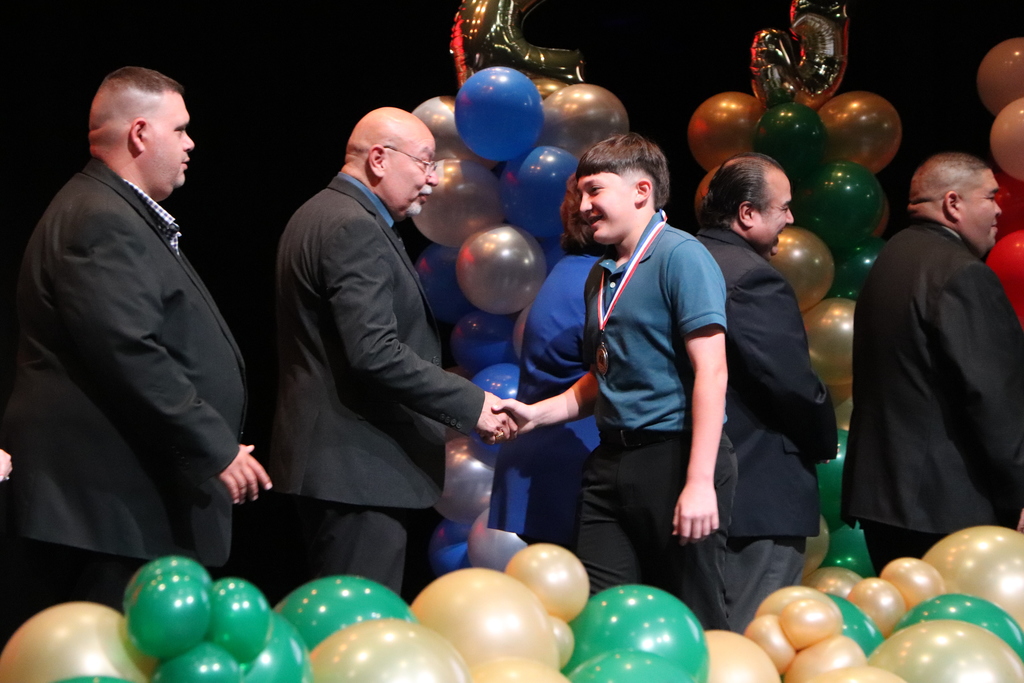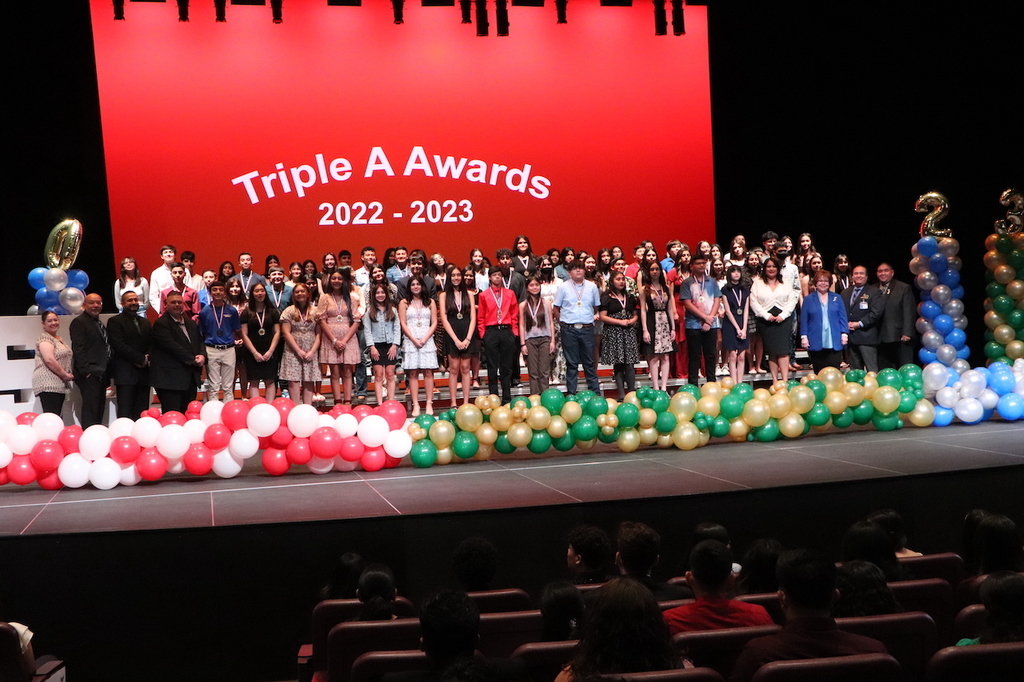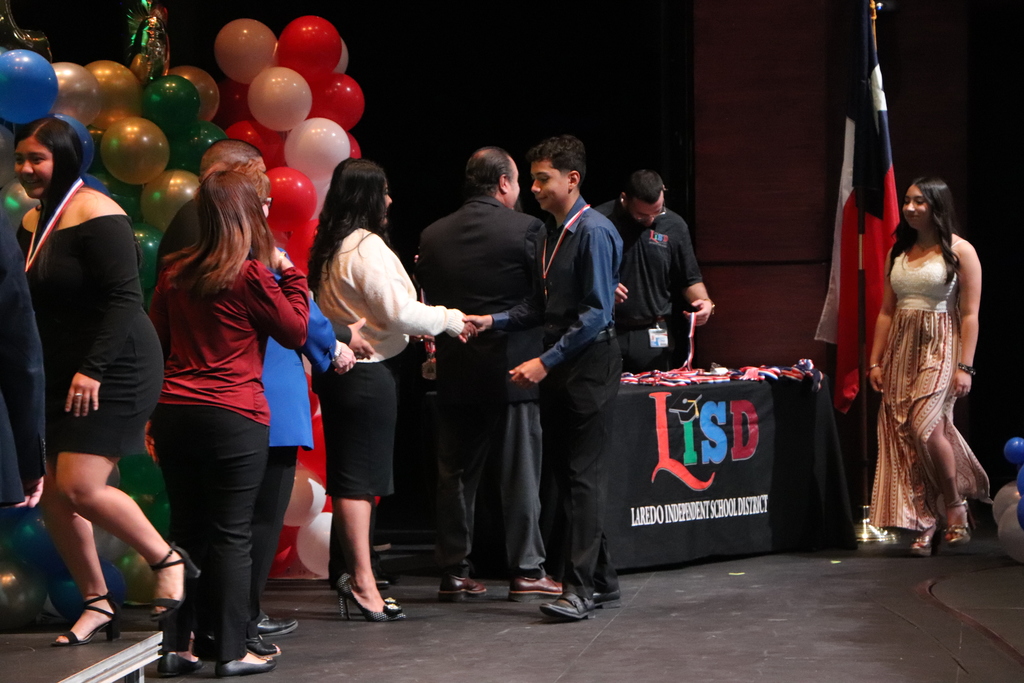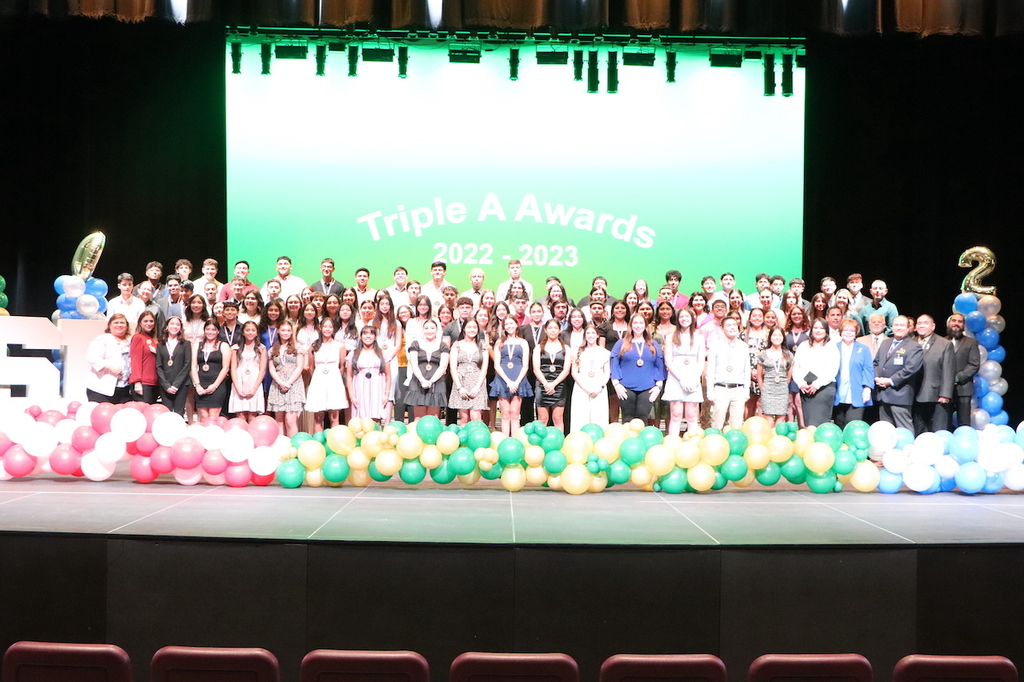 Online registration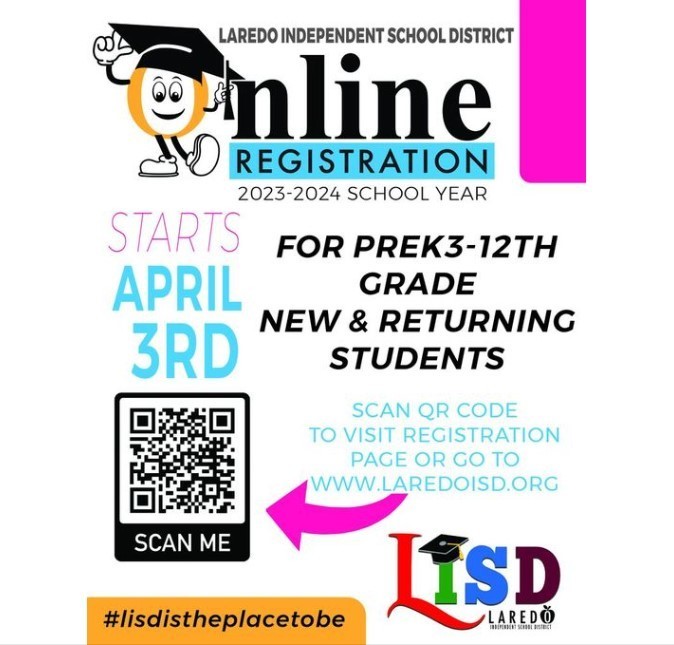 Come tryout for the Lamar Lion Dance and Cheer Teams!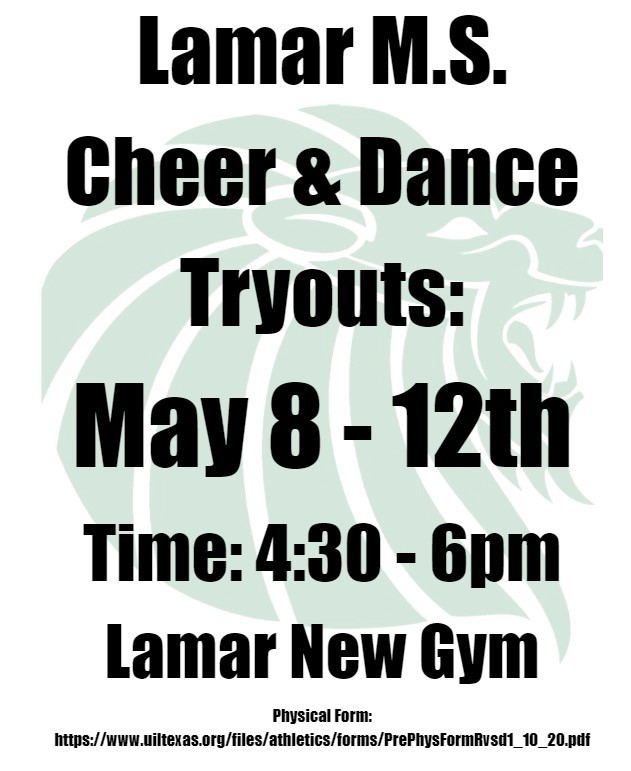 HAPPY NATIONAL LIBRARY WEEK - THROWBACK THURSDAY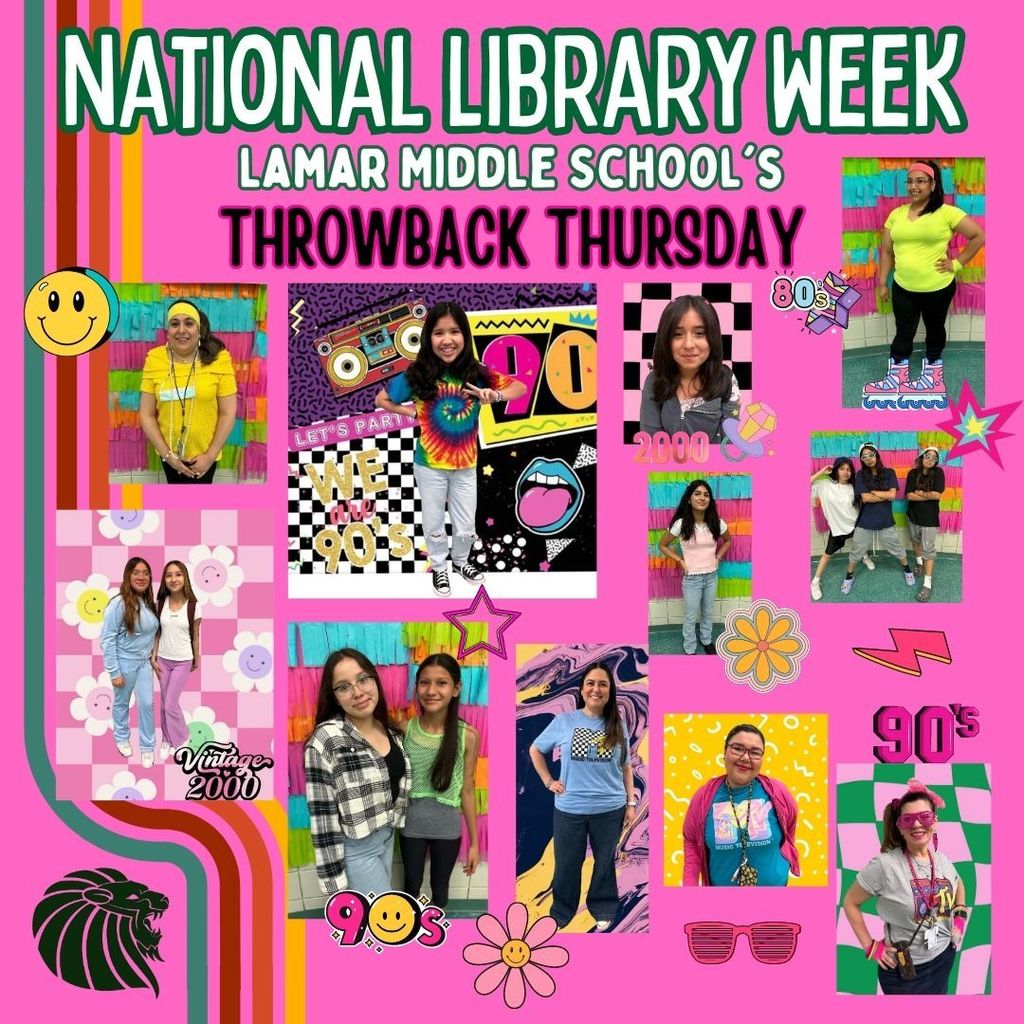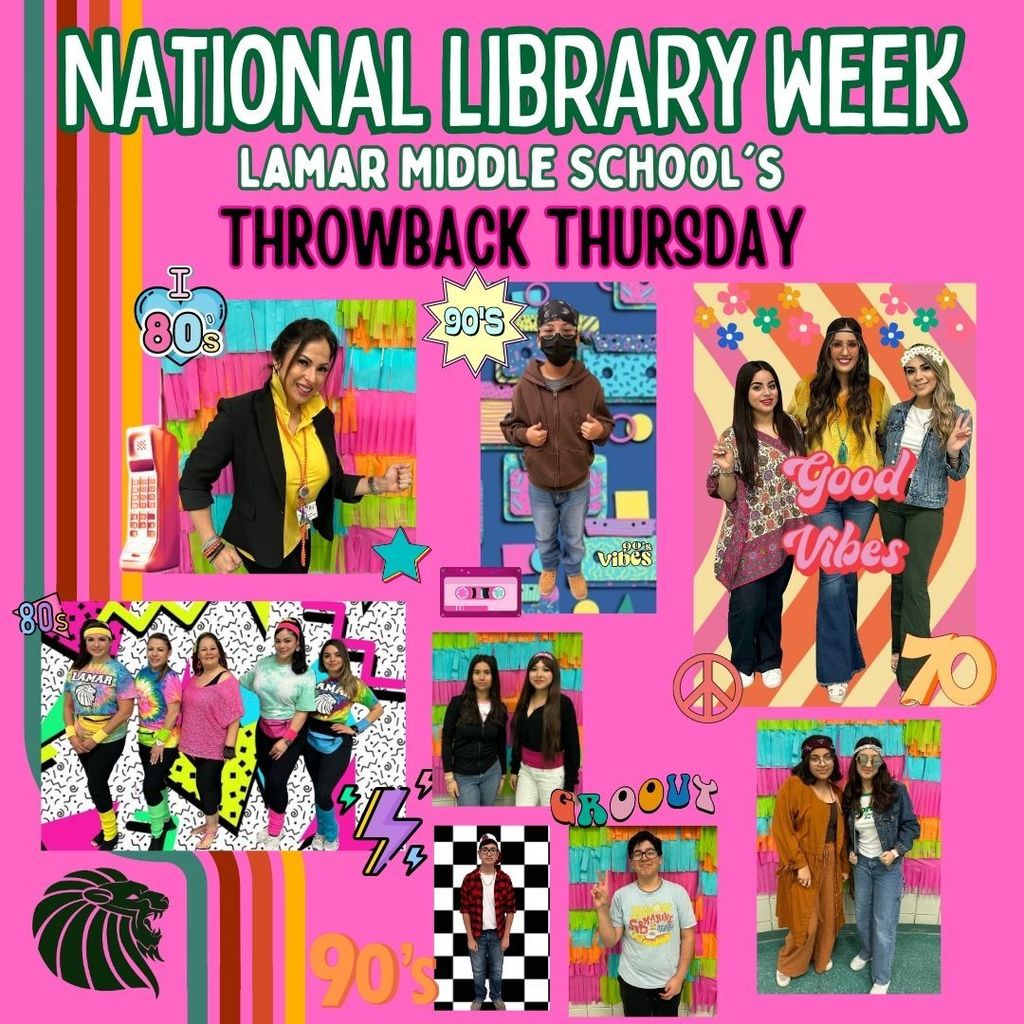 HAPPY NATIONAL LIBRARY WEEK - WIZARDLY WEDNESDAY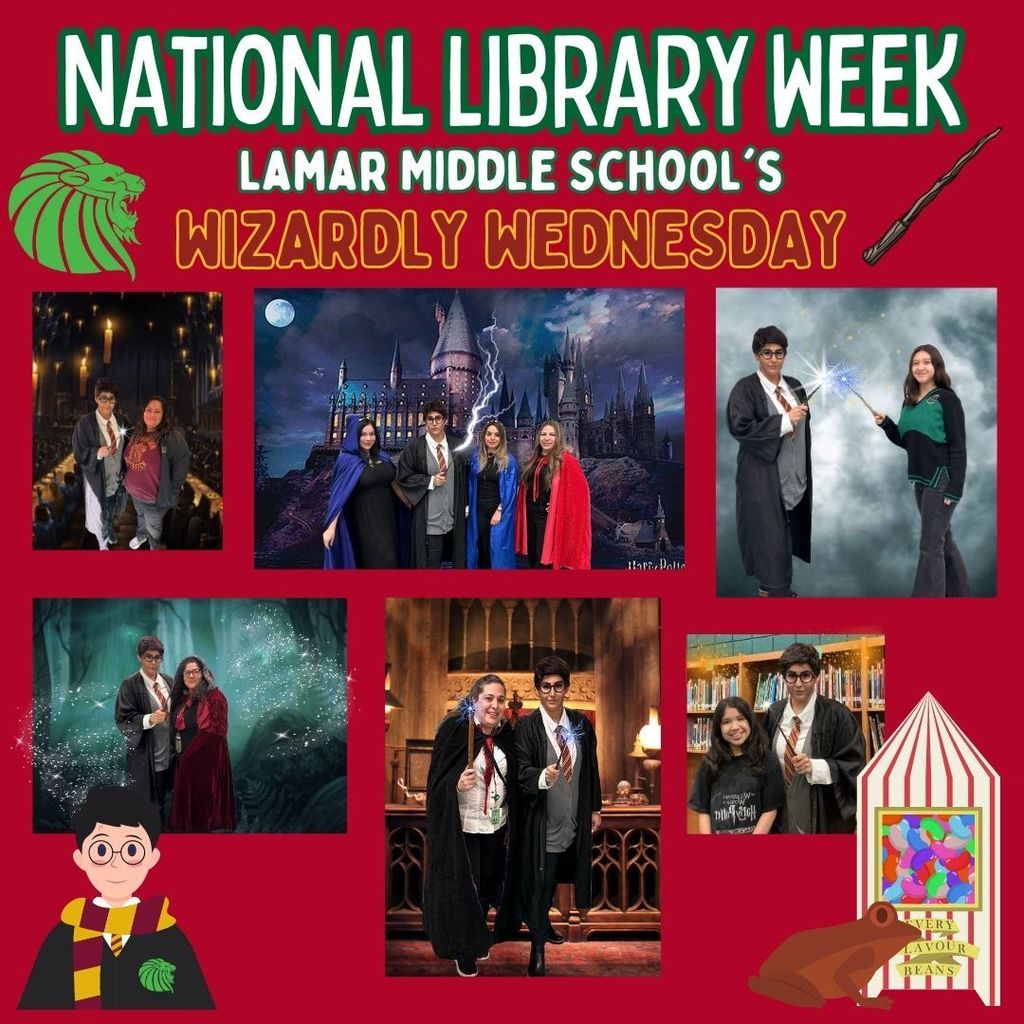 HAPPY NATIONAL LIBRARY WEEK - TECH TUESDAY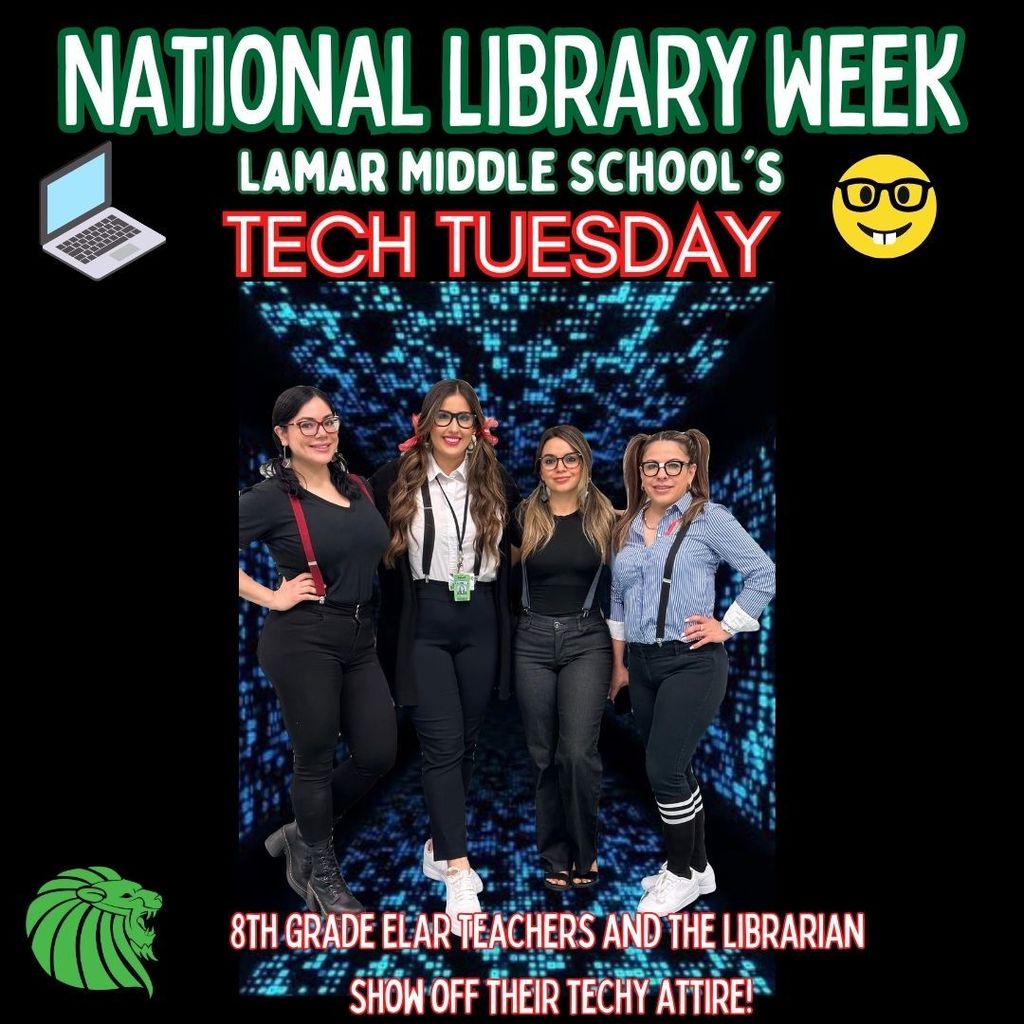 REPORT CARD NIGHT 2023

COUNTDOWN TO STAAR! LAST PUSH TO THE FINISH LINE!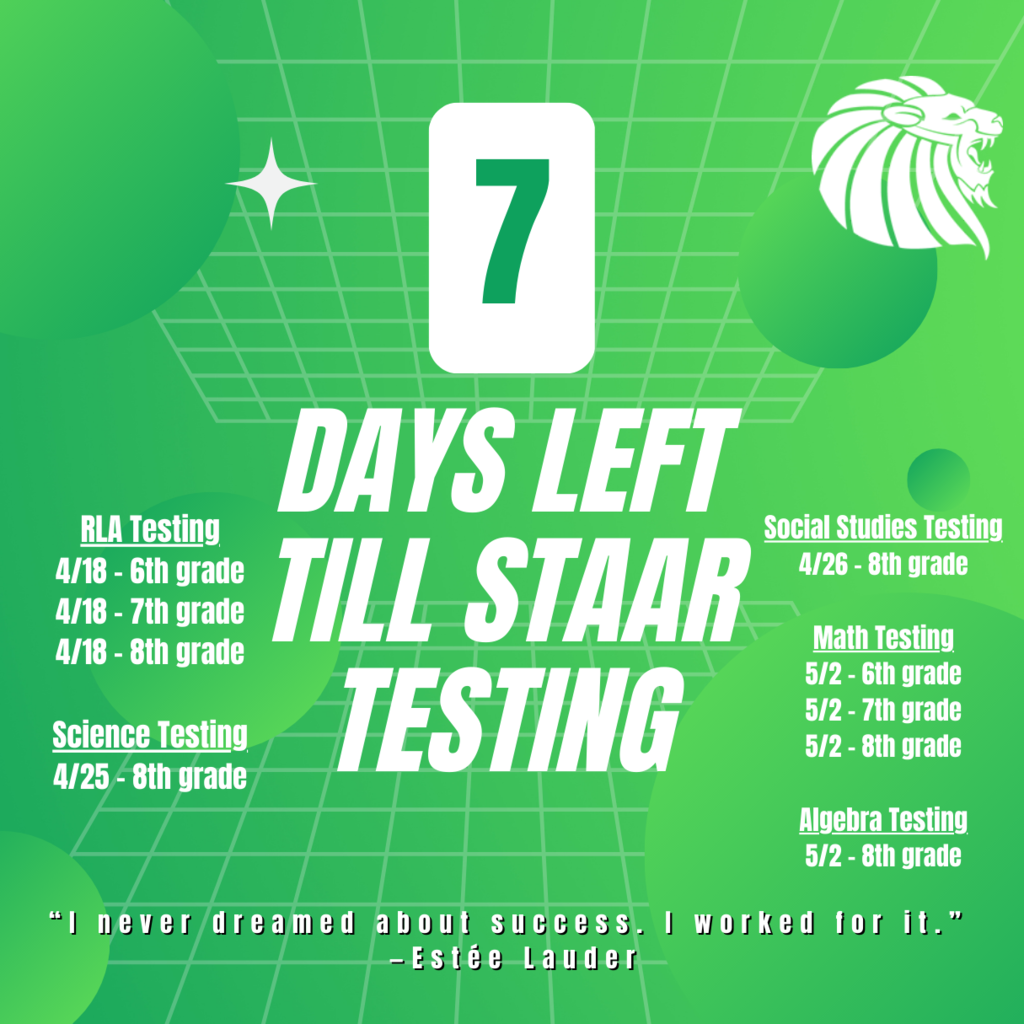 Enjoy Your Break Lions! Class resumes on Tuesday!