The Lamar Science Lions enjoyed learning and spending the day at the Texas State Aquarium in Corpus Christi .
Thank You to our Lamar Assistant Principals!!
COUNTDOWN TO STAAR! ONE MORE WEEK!
Early Release Friday, April 7th
Congratulations to our two Lamar Teachers for being nominated for the Golden Apple Award and Laredo Chamber of Commerce School Bell Award!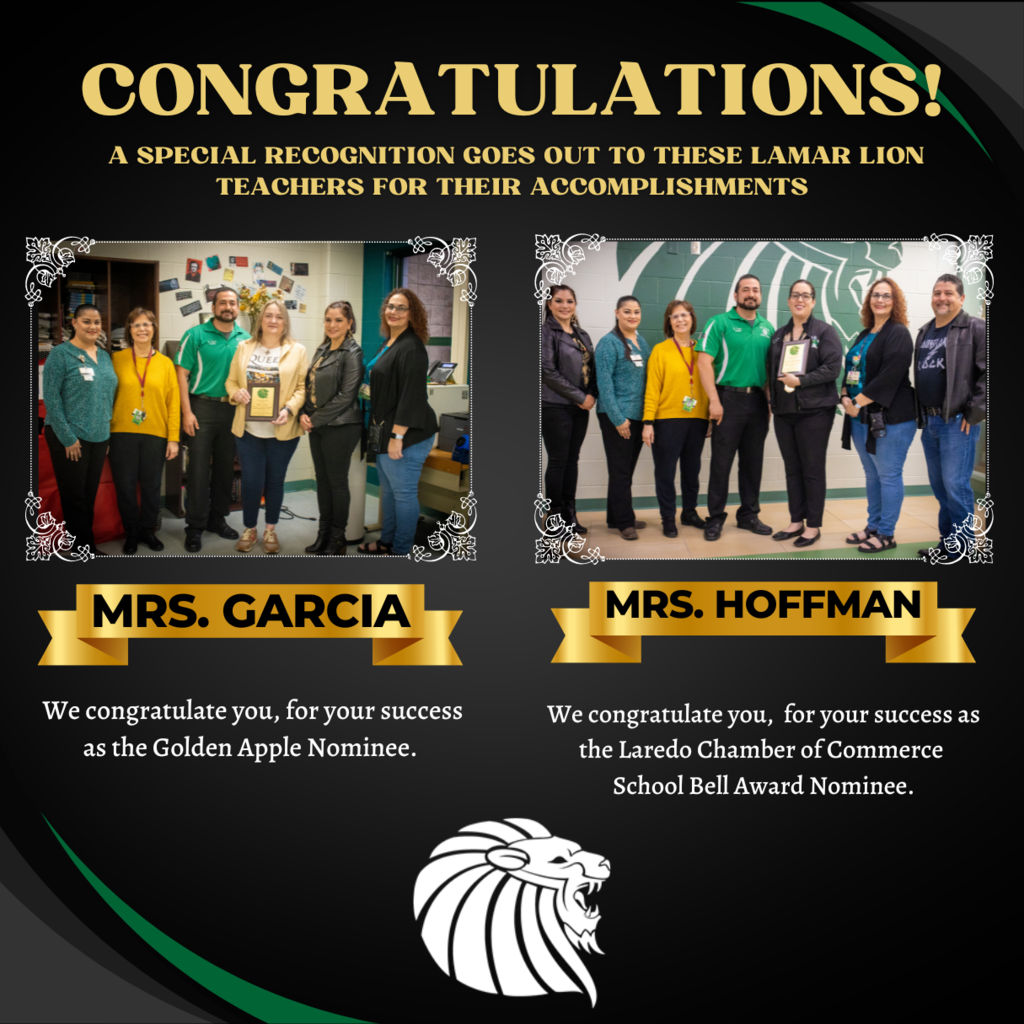 Thank you for all that you do Mrs. Loranca. We show our upmost appreciation from the M. B. Lamar Lions.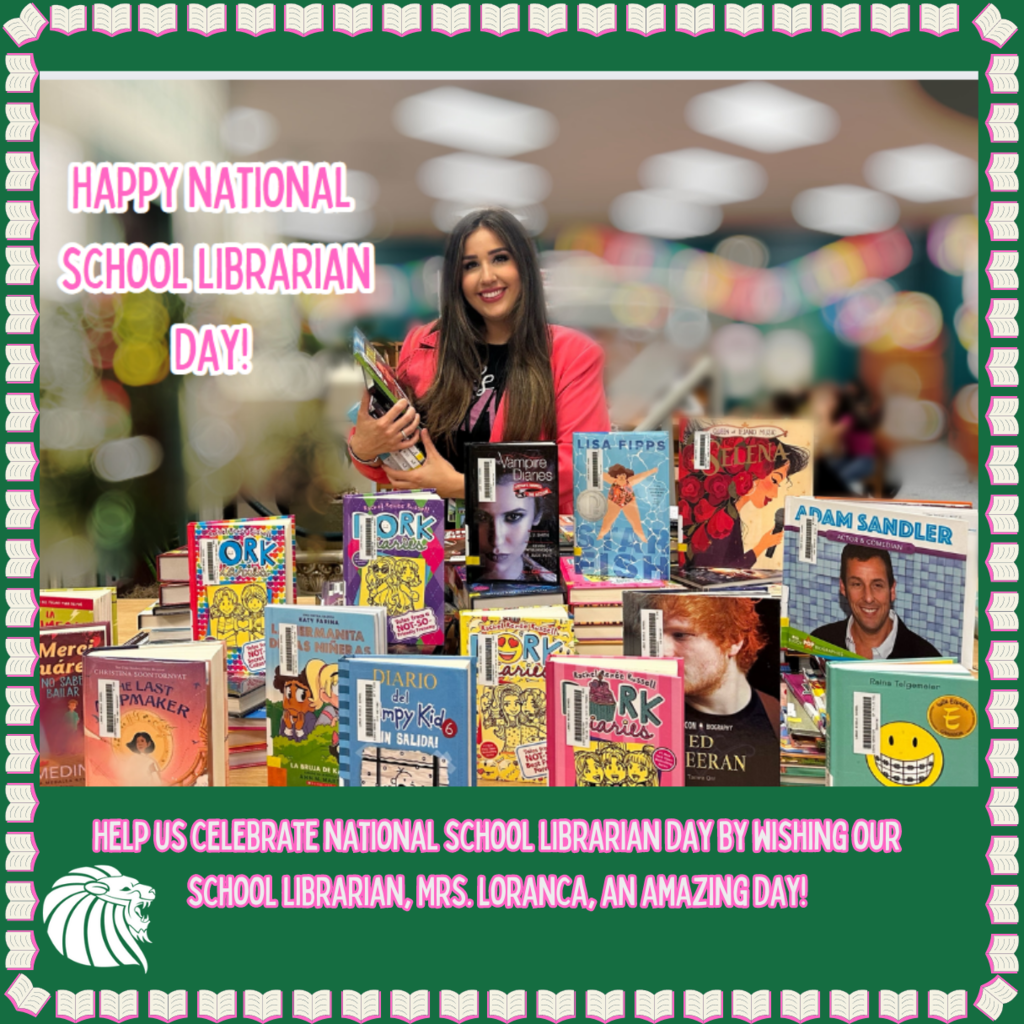 Permission slips and artwork can be submitted to Ms. Trowbridge in room J3 no later than April 12th, 2023 It may be a drawing, painting, but must be at least 8.5 x 11 inches large or a sculpture. Brushes ready! Set! Paint!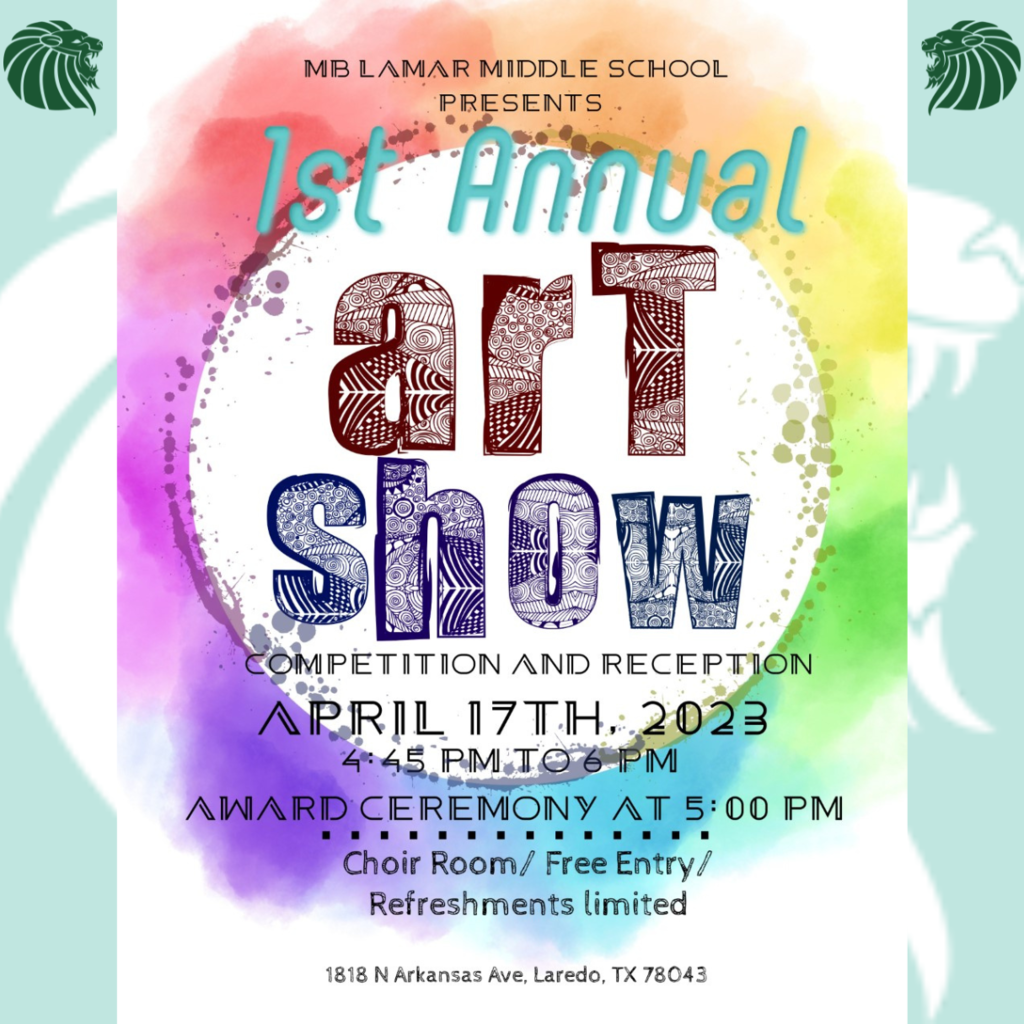 COUNTDOWN TO STAAR! YOU GOT THIS LIONS!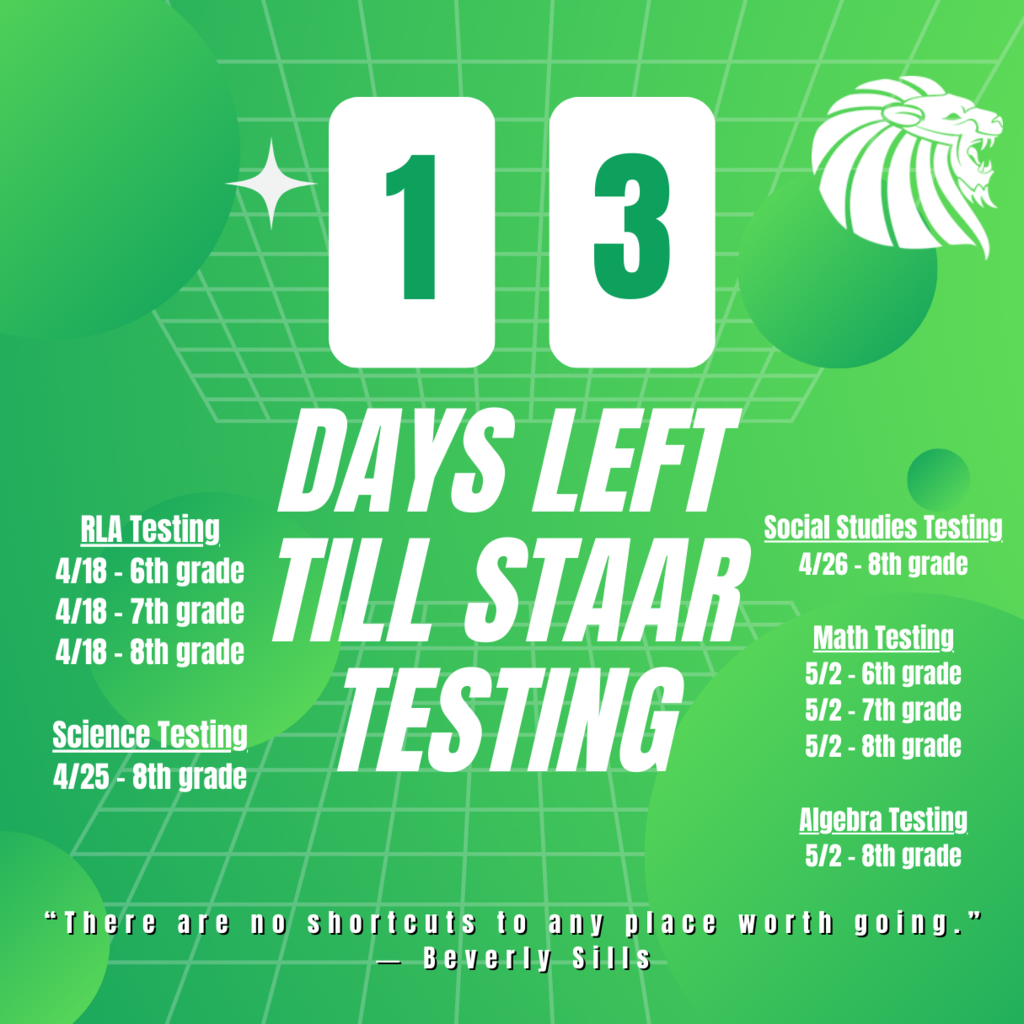 LISD ONLINE REGISTRATION
Last Chance to Order Your Yearbook!!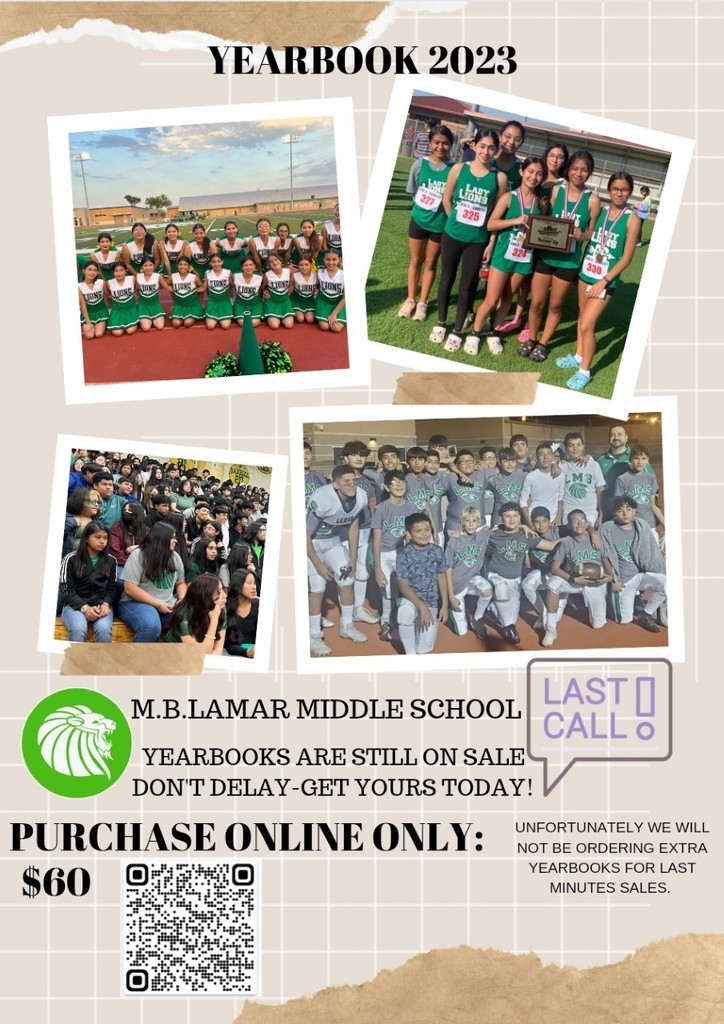 Congratulations Track and Field Lions on your Achievements in last week's meet!
Lets get ready and Celebrate National Library Week!!
Awesome Job Jose!!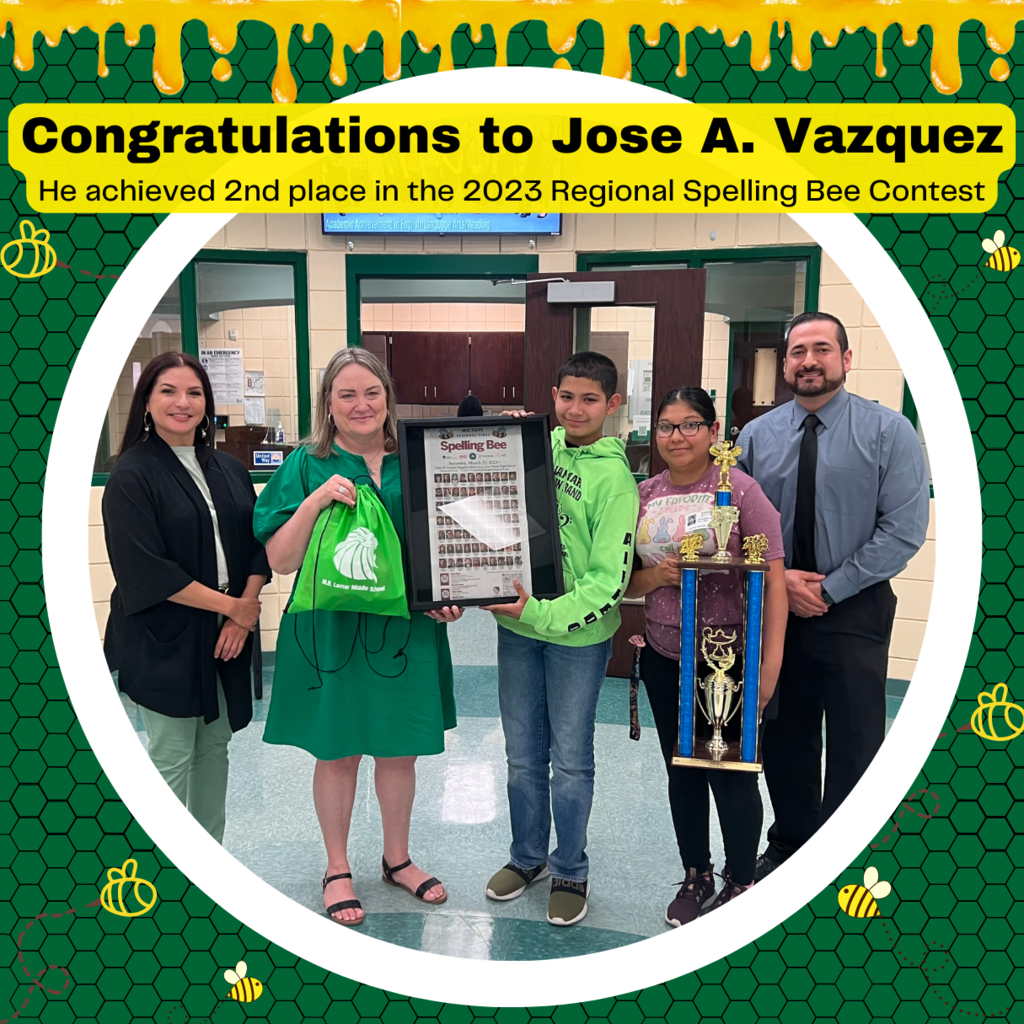 8th Grade Prom T-Shirts are now available! Deadline to purchase is Tomorrow Thursday 3-30-23 .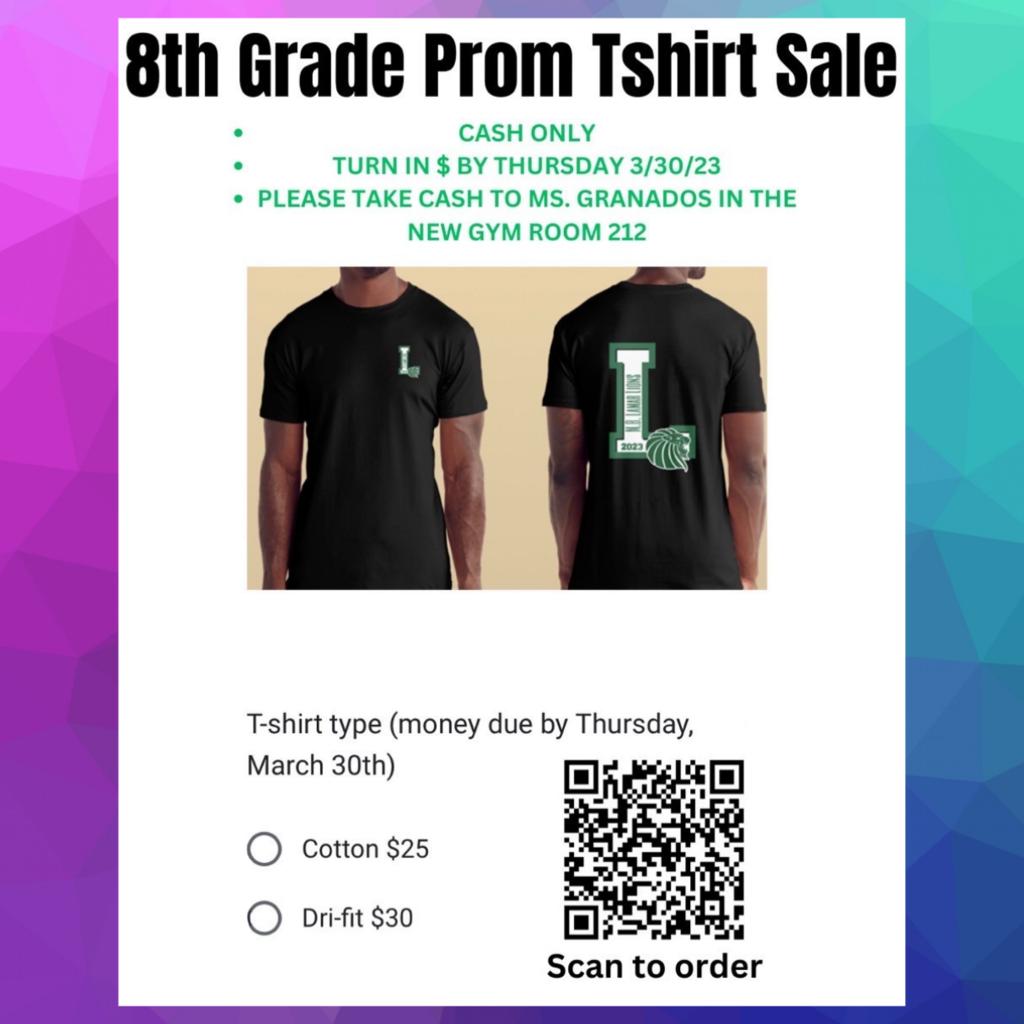 Outstanding 8th grader and Scholar of the month
"Check out" the Lion Library!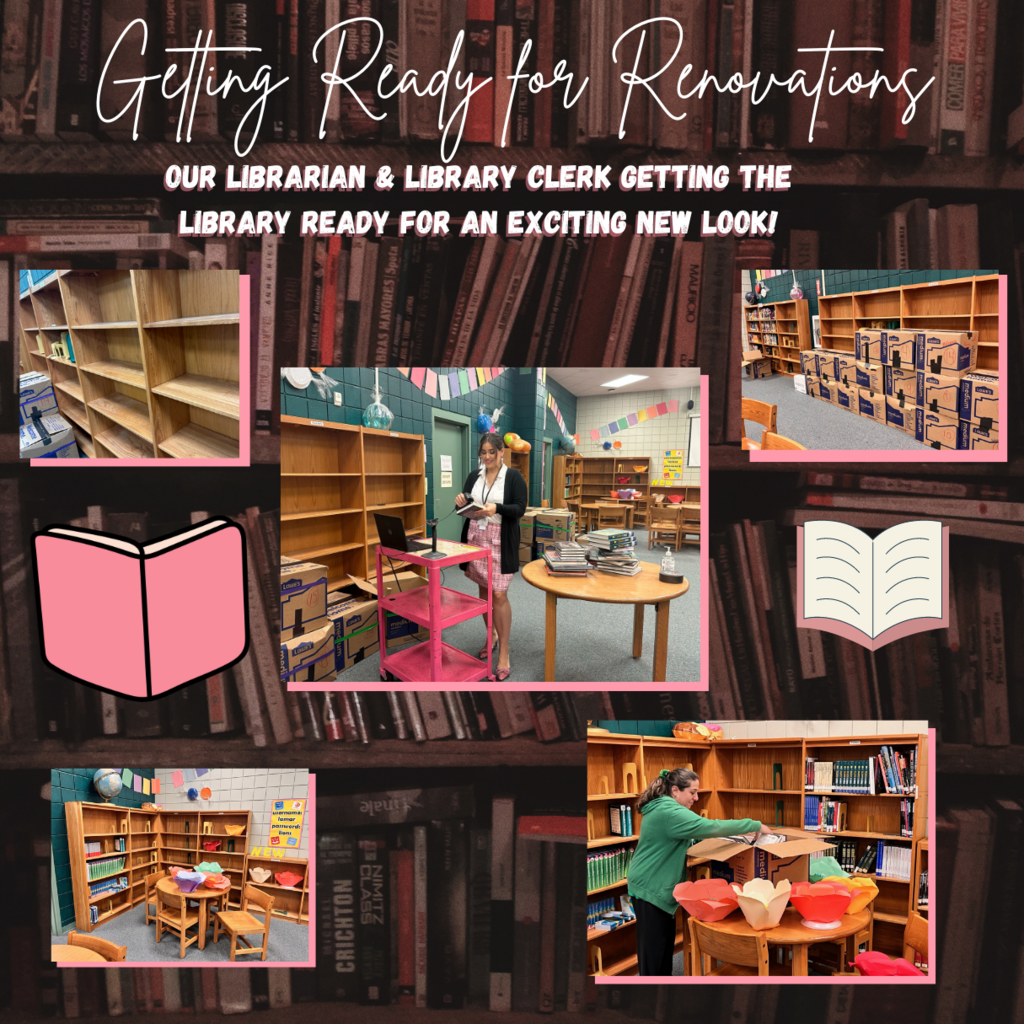 COUNTDOWN TO STAAR! YOU GOT THIS LIONS!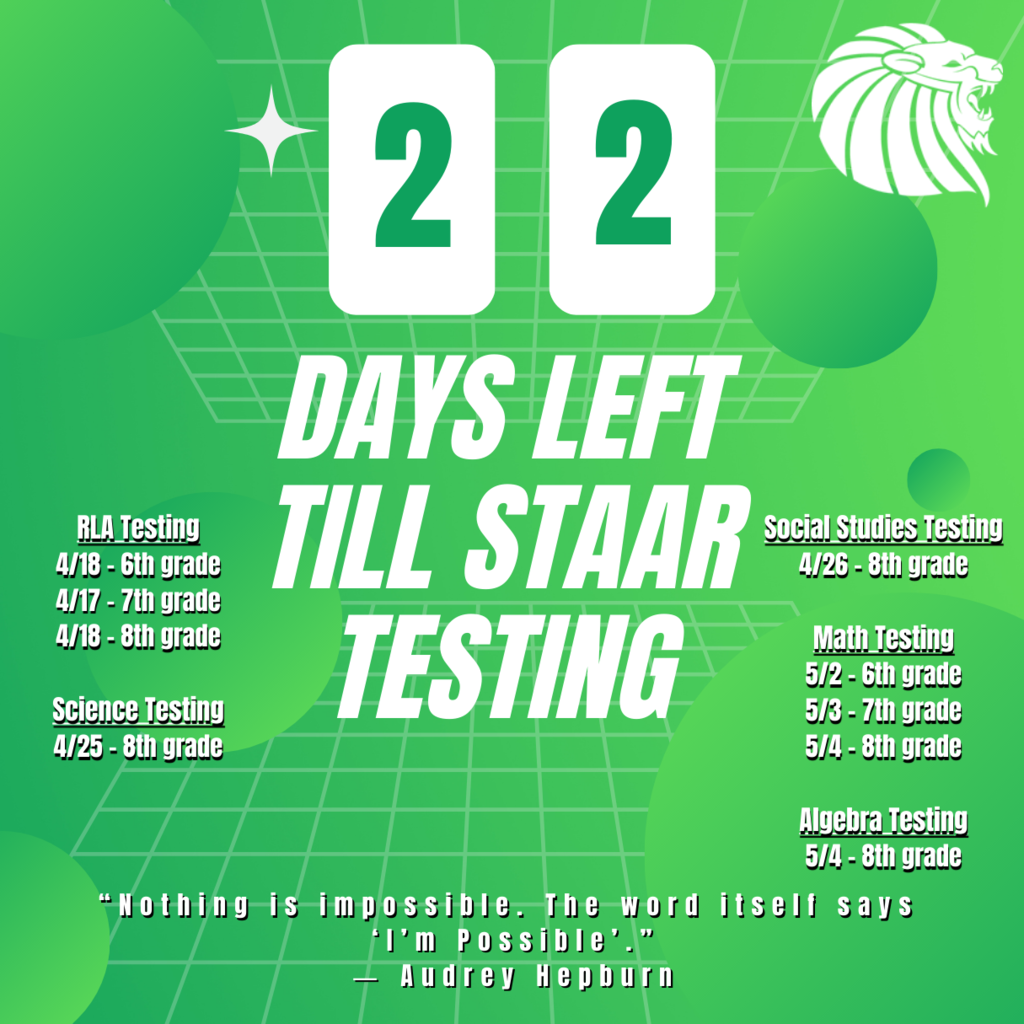 COUNTDOWN TO STAAR! KEEP STUDYING!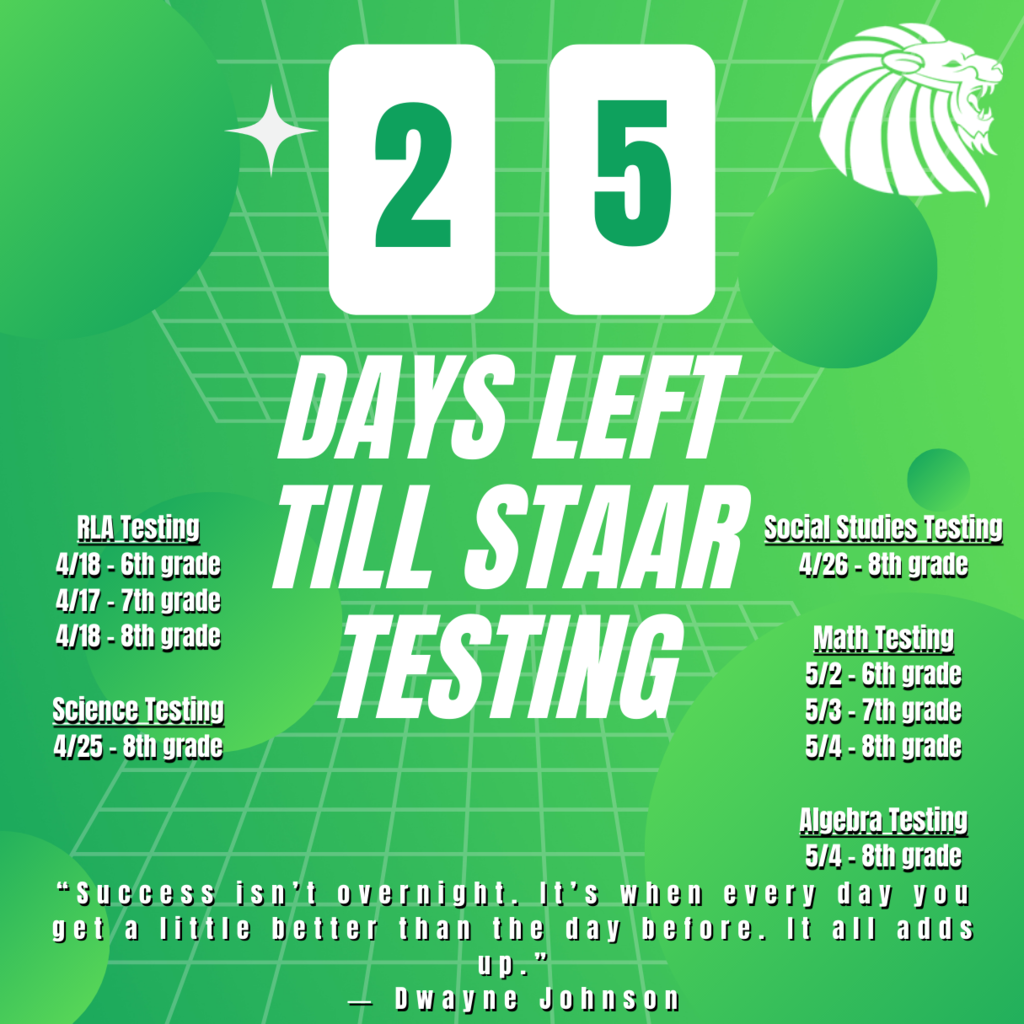 COUNTDOWN TO STAAR!!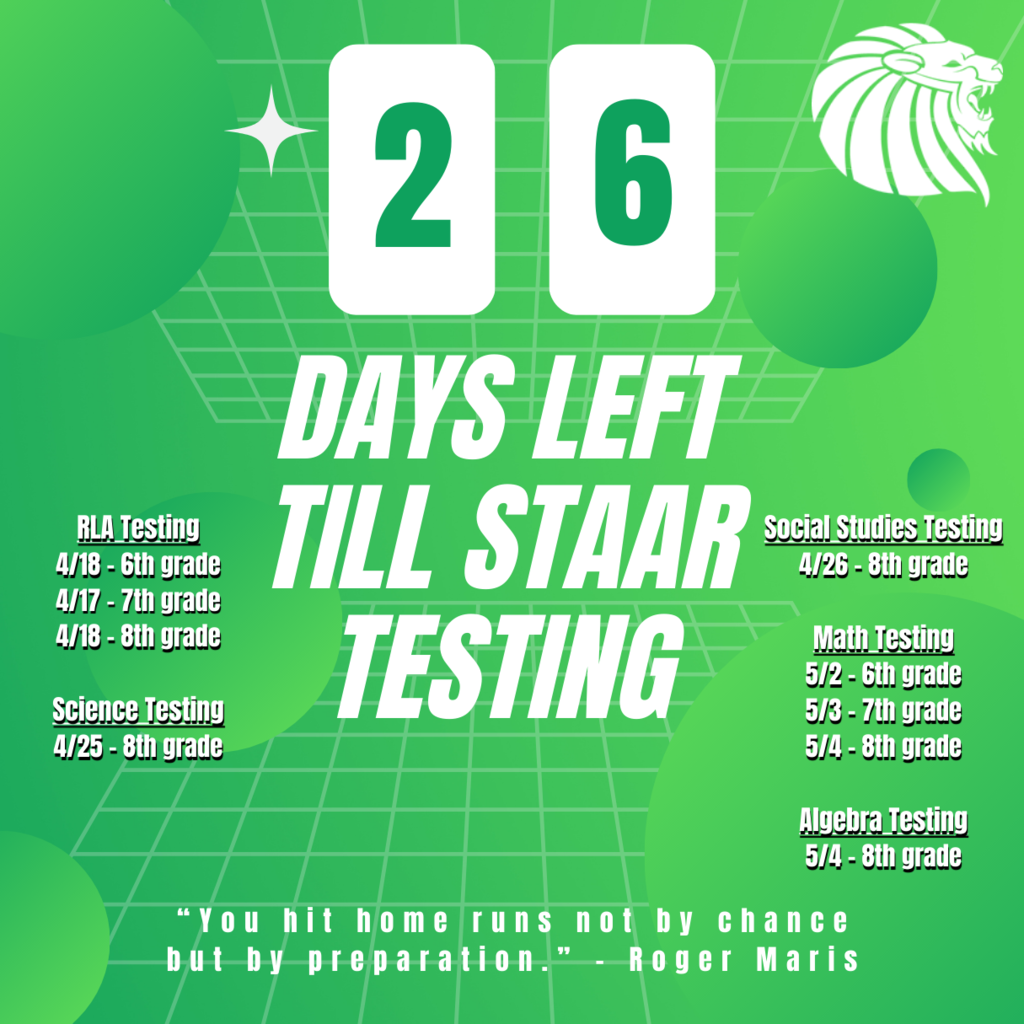 LISD is encouraging, recognizing and displaying students' art talent in the District Student Code of Conduct (SCOC) and Handbook Covers. *See flyer for more details* Deadline to submit: May 24, 2023.